The designers of high-fidelity high-end systems and sometimes of prestige appliances, consider that the problems of vibrations are secondary and that they can not disturb the sound reproduction. While most high-fidelity devices and electronics are designed to evacuate vibrations as quickly and efficiently as possible, furniture and stands that hold these devices have not always been designed to reduce vibration with efficiency. This is even more a pity because the quality of the music you listen is naturally reduced by the amount of residual vibrations coming from your electronics and speakers.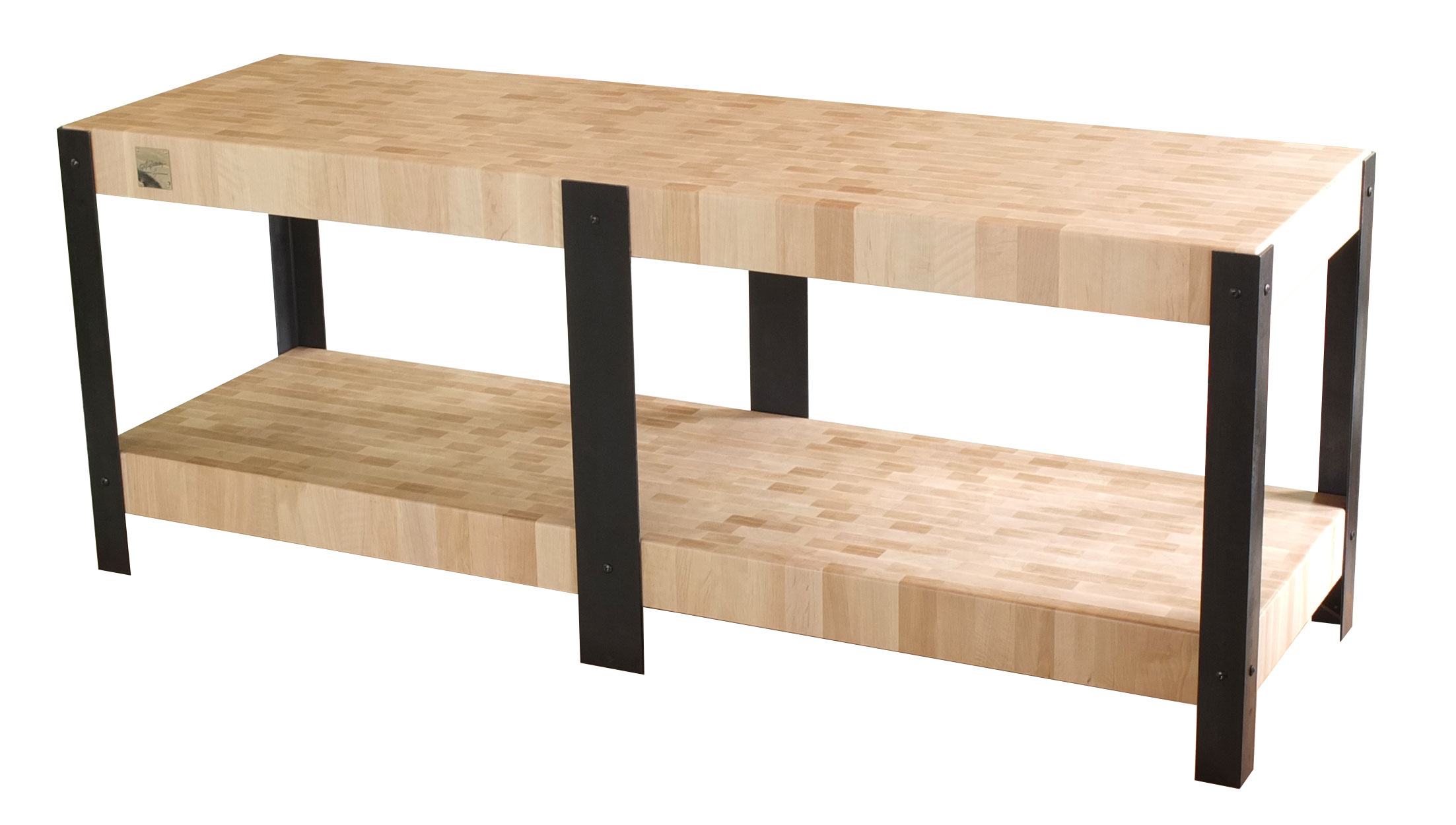 The anti-vibration supports are ineffective if the piece of furniture that supports your electronics is badly designed
However, there is a large number of shelves, brackets and other anti-vibration accessories on the market of high fidelity, although the final problem, the piece of furniture that supports the system, is often considered as secondary. Olivier Robert, President of Roboli Design and designer of the Charlin electronics however decided to rethink this issue of vibratory flow by designing a piece of furniture in crosscut wood entirely made of massive Charm (Carpinus betulus) of French origin. With a rough wood varnish finish, the furniture structure is made of rolling raw steel (with anti-corrosion treatment) in order to obtain the highest rigidity.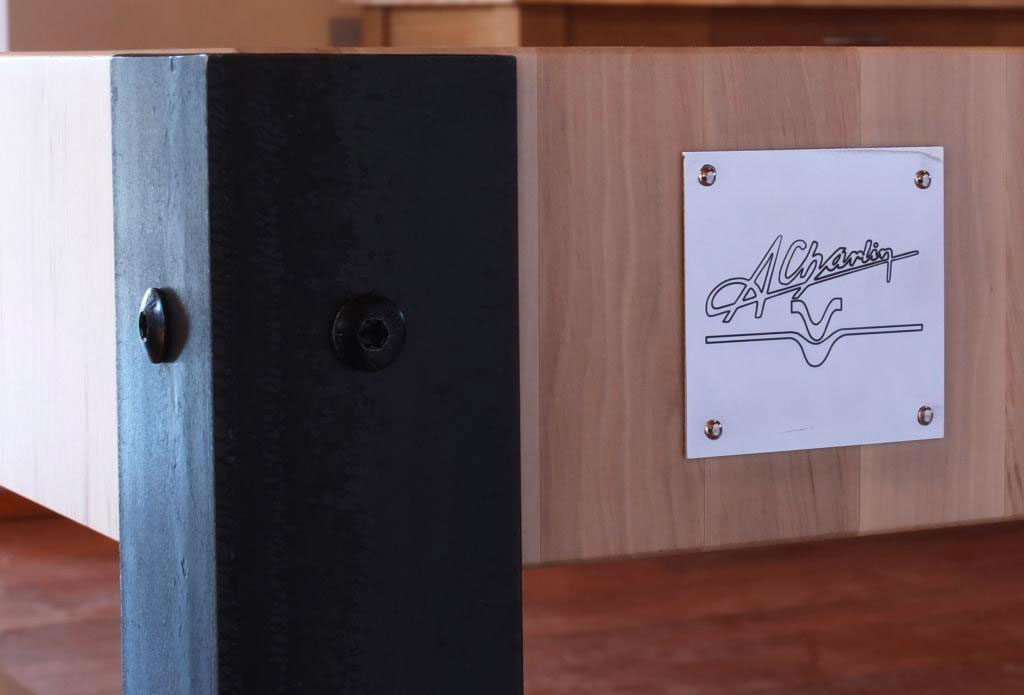 High-density massive Charm wood furniture for optimum vibration flow
Designed according to Olivier Robert's specifications, Massive Charm offers optimum density and stiffness, allowing to steer vibrations quickly with tremendous efficiency. The furniture was designed to optimize the vibratory flow of each electronics, amplifier, line or phono preamp, ePower and musical sources … Indeed, it would have been useless to study the mastery and the optimal vibration flow of each Charlin electronics if it could not result in a rigid structure, developed to evacuate these vibratory phenomena as fast as possible.
In this way, the Charlin furniture is the perfect support for your electronics, so you can enjoy music without any restrictions. Placed on their dedicated piece of furniture, the music given by the Charlin electronics is incredibly stunning and realistic…